In search of the best donut in and around Watertown
A Husky Howl reporter goes to three local shops to find the best donut near Hosmer Elementary
Have you ever wondered where to find the best donuts near Hosmer Elementary School in Watertown? I went to three places nearby, bought 16 donuts total, and ranked them. I tasted all of the donuts and gave them a score based on look, texture, and taste. The goal was to find the most interesting, tastiest donuts around.
First, I visited Blackbird Donuts in Harvard Square. Blackbird Donuts seemed like a good place to sit and study, and they had a lot of different kinds of donuts that I hadn't heard of before. For example, a chocolate-potato chip donut, blood orange donut, and an "Everything Bagel" donut.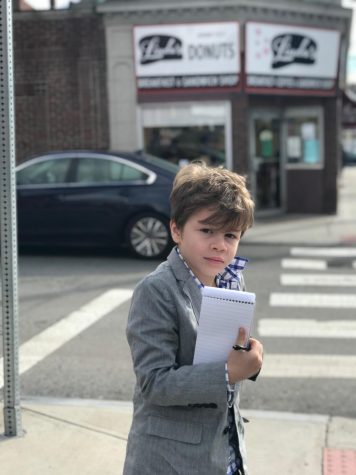 Next I went to Linda's Donuts in Watertown, near the Belmont line. I was disappointed to find that one of its donut-making machines was broken and it didn't have a lot of donuts to choose from. I would have liked to try Linda's best-sellers: the honey-dipped and chocolate honey-dipped donuts. I did try the plain, cinnamon, and powdered. It was the busiest place I visited by far.
Last, I visited Dunkin' Donuts right here in Watertown Square where I finally found a square-shaped donut. I was surprised to find a square-shaped donut because I had never seen one. I asked people at Linda's and at Blackbird why they didn't have square donuts, and they didn't know. Dunkin' was very close by and also was the easiest on the pocket book, though Linda's wasn't far behind.
The winners, with perfect scores, were: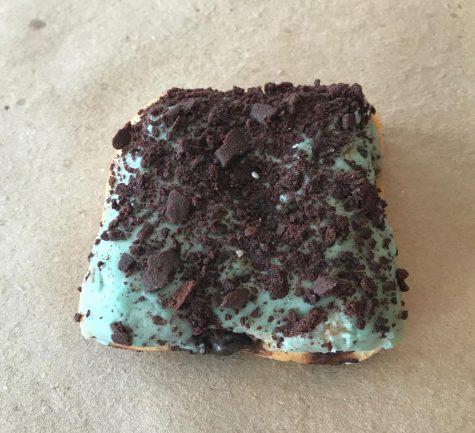 The Mint Chocolate Donut
From Dunkin' Donuts, $1.69
This donut is square, green, and amazing. If you love mint, you'll love this donut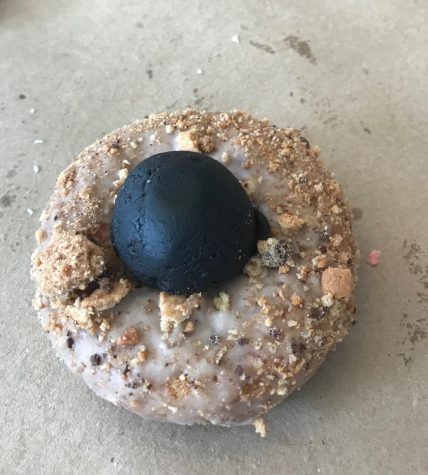 The  Cookie Milk Donut
From Blackbird Donuts, $3.00
The donut comes with a cookie truffle on top. It has a very nice texture and taste. It also has the "wow " factor.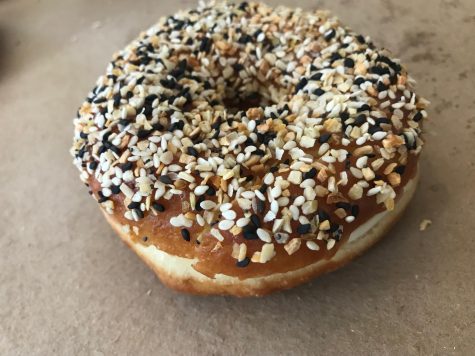 The "Everything Bagel" Donut
From Blackbird Donuts, $3.00
It looked like a bagel, but it was a donut! This donut is savory, do-nut you want to try it?
For an honorable mention, the chocolate-potato chip donut at Blackbird Donuts was interesting. If you don't like your donuts as sweet, Linda's plain donut might be for you. The people I spoke to also recommended Union Square Donuts in Somerville for future testing.
(You can taste these donuts for yourself at Blackbird Donuts, 1350 Mass. Ave., Cambridge, www.blackbirddoughnuts.com; Linda's Donuts, 247 Belmont St., Watertown; and Dunkin' Donuts, 49 Mount Auburn St., Watertown, www.dunkindonuts.com.)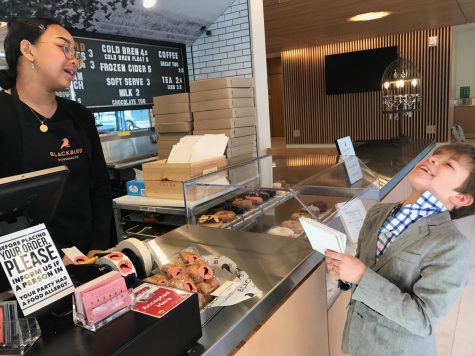 –April 4, 2019–