Meet Erin Moulton, the new principal at Hosmer Elementary
Do you who is going to be the next principal of Hosmer Elementary School in Watertown?
It is Erin Moulton, and she is going to start in July. She talked about her new job with the reporters from the Husky Howl in the school library on Tuesday, April 9, 2019.
"I'm excited to work with the kids and the teachers," she said. "I love working with kids."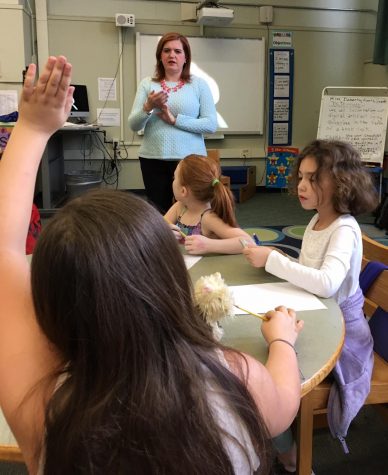 Ms. Moulton is a math coach in grades 3-5 in Watertown. She can always be seen walking around with a thermos filled with water and lemons.
She was a teacher and assistant principal at Mother Caroline Academy in Dorchester for 10 years. After that, she was a principal at Prospect Hill Academy Charter School in Somerville for seven years, and she said she wanted to be a principal again. She was named the new Hosmer principal on April 7, 2019.
"I'm a little nervous [to be principal], but I'm mostly excited," she said.
Ms Moulton said that when she is stressed she does yoga and goes outside for walks. She said she has a goal to walk all the streets of Watertown.
Ms. Moulton grew up in New Hampshire, but now she lives in Watertown. Her middle name is Leigh, and she is Irish. She said she called her parents when she found out she got the job. She said her mom was excited about her becoming principal.
Although she is a math coach, she said she likes reading. She said she reads two books a month. In the summer, she tries to read five books.
She likes bright-colored clothing and clothes that make her happy. She's not planning on having dress codes in school. She said she is waiting to make plans for the school until she starts in the summer, but she said she is keeping all of the safety rules.
(Story reported and written by Husky Howl reporters Andrew McCloskey, Audrey Williams, Charlotte Dunklee, Dahlia Cohen, Darya Zamani, Desmond VanWesep, Ethan Ho, Grace Viklund, Hailey Clinton, Harper Travers, Isabel Gorham, Julia Howell, Keegan Gorham, Leila Tocchio, Margot McCormick, Norah Whouley, Rosa Pryor, Uma Peri, and Zoie Shapiro.)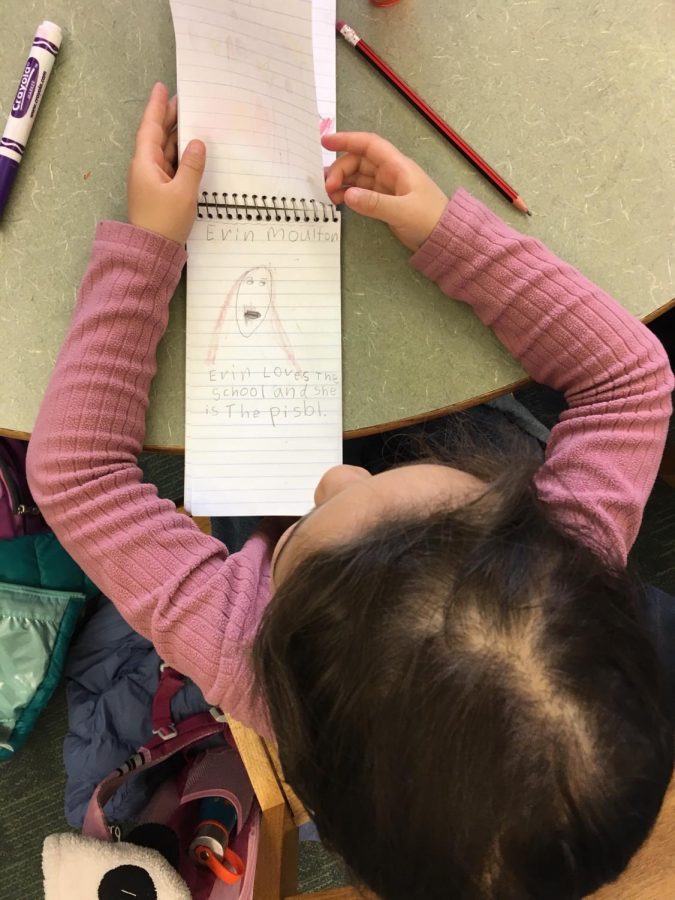 –April 9, 2019–