Hosmer Elementary School excited for Super Bowl LIII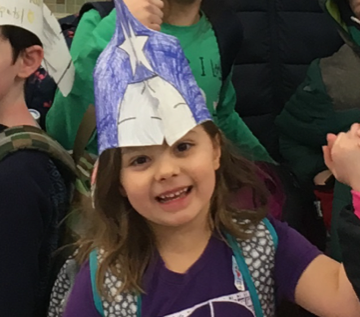 The New England Patriots will play the Los Angeles Rams in Super Bowl LIII. It is the final game of the 2018-2019 season. This game will be held in Atlanta on Feb. 3 at 6:30 p.m. on CBS.
The Patriots are in after winning the AFC Championship game against the Kansas City Chiefs. The Pats won the game in overtime, 37-31. The Pats beat one of the year's best quarterbacks in the Chiefs' Patrick Mahomes. The Pats are now heading to their third straight Super Bowl. The Pats are looking for their sixth Super Bowl win. 
"
Husky Howl reporters were surprised with how many Rams supporters were in the Hosmer school this year
The LA Rams won their NFC Championship game against the New Orleans Saints. The Rams won this game, 26-23. It was a close game in overtime, but the Rams came away with a win.
Jared Goff, who is the Rams' quarterback, will be making his first Super Bowl appearance. Tom Brady is the Pats' quarterback. Goff is 24 years old he has only played in the league for three years. Brady, on the other hand, is 41 years of age and has been playing for 19 years. Brady has won five Super Bowls while Goff has won zero.
Hosmer Elementary School in Watertown, Mass., was buzzing about this game this week. On Friday, students in Leah Hinds and Sarah Thiemann's second-grade class made and colored Patriots and Rams hats.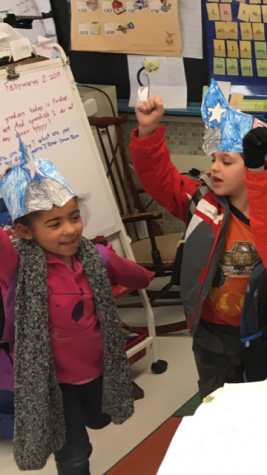 "There was lots of spirit in Room 109 today!" said Mrs. Hinds.
Husky Howl reporters asked students and teachers how they thought the Super Bowl would play out.
Susan Bellis, a fifth-grade teacher, believes that it will be a Pats win, "because I believe they have the experience of being there before."
But Benny T., a fifth-grade student, countered that the Rams "have a better defense and Gronk's too old."
David, a fourth-grader, thinks it will be a 28-24 Pats win. Some other predictions were Pats, 31-24 (Desmond H.), Pats, 34-29 (Ethan H.), Rams, 42-35 (Benny T.), and Pats, 35-28 (Edmond D.).
Students were asked to wear Pats merchandise or red, white, and blue to support the hometown team. Reporters were surprised with how many Rams supporters were in the Hosmer school this year! Sadly one team's fans will be disappointed Sunday.
May the best team win!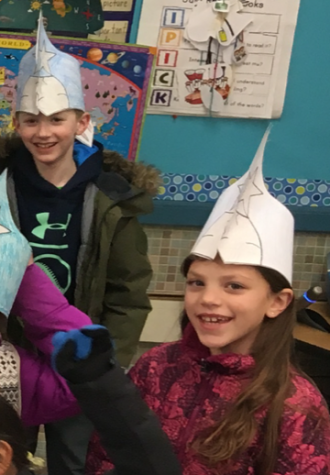 –Feb. 1, 2019–