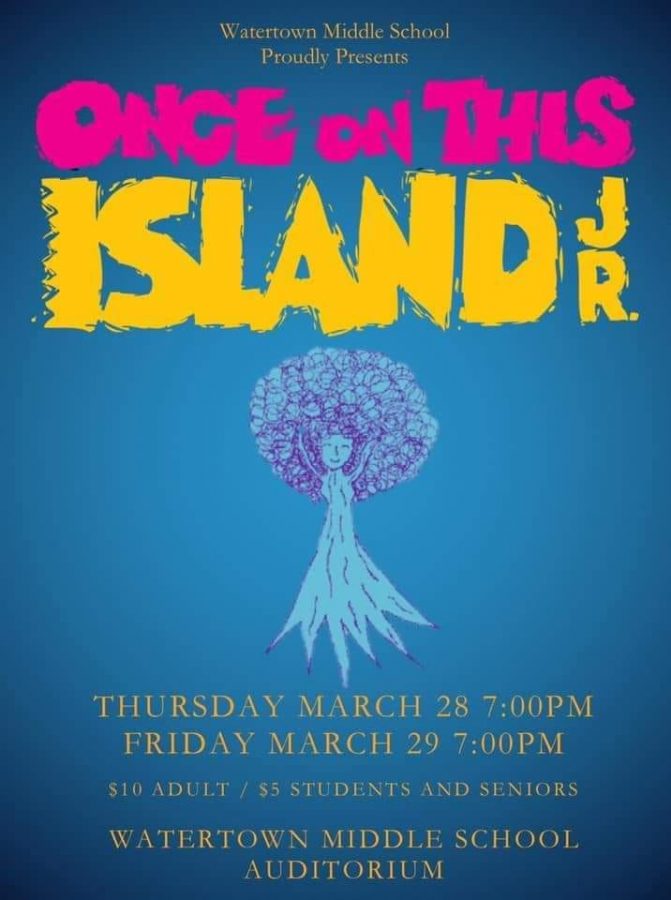 Watertown Middle School is putting on a production of "Once On This Island Jr." on Thursday, March 28, and Friday, March 29, at 7 p.m.
The show is about a peasant girl who is in love with city man after he crashes his car by her hut. But the city's residents are forbidden from falling in love with the peasants so he goes back to the city. The peasant girl leaves her parents to follow her love. With the help of the gods, she travels to find her love.
I liked the dancing a lot and how every scene is a song. The actors are really great and it is a great show to see. However, I think that the show is better for middle-schoolers and high-schoolers because of the romance.
–March 28, 2019–